Queen City Agility Club
Founded in June of 2009 by a group of agility enthusaists who want to provide more dog agility trials in the Greater Cincinnati area.
---
Welcome
- About Us - Events - Mission Statement (You're Here)
---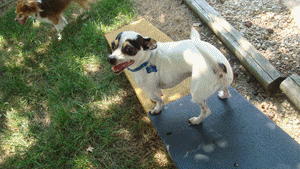 ---
Mission Statement
1. To promote and provide performance events with the dog and handler working as a unit, using positive training and teamwork-open to all dogs.
2. To foster and maintain among the members of this club a warm friendship, highest sportmanship and encouragement of one another.
3. To promote education in the area of performance events.
4. All funds, income or principal, shall be devoted to said purposes.
---
Queen City Agility Club
Web site hosting donated by Berberich & Berberich, CPAs.
Lois A. Evensen, Webmaster