We Enjoyed A Little
Rest and Relaxation Together
Before Another Tax Season
Aboard Royal Caribbean's
Majesty of the Seas
For a Quick Three Day Cruise
December 7 - 10, 2007
---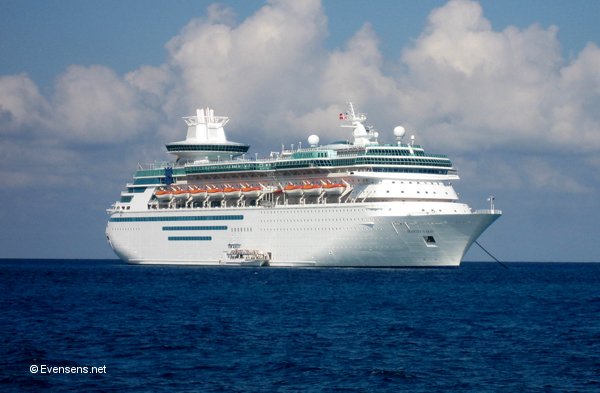 ---
We joined B&B's Special Consultant, Lois, and her husband, Kjell, aboard the beautiful Majesty of the Seas.
---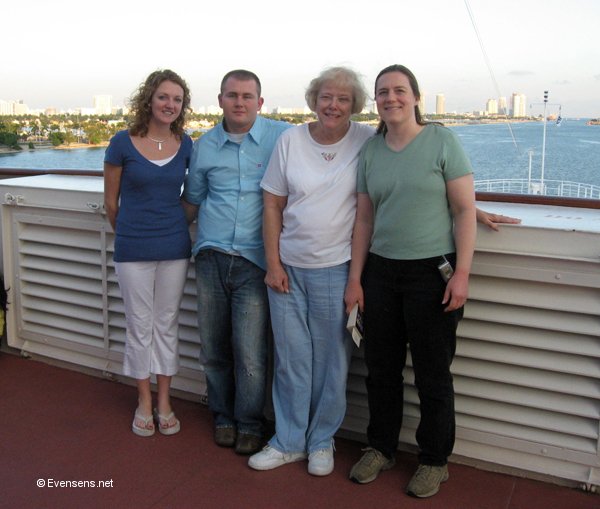 ---
After a long trip to the Port of Miami, here we are sailing out on Friday afternoon, December 7.
Above: Tina, Robbie, Carol, and Catherine
---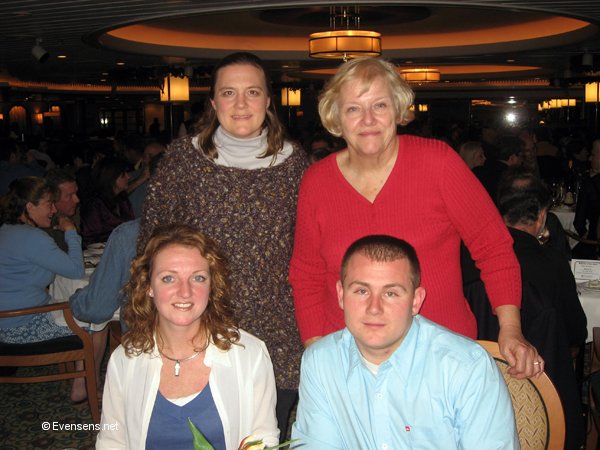 ---
We cleaned up nicely for dinner in the dining room that evening.
---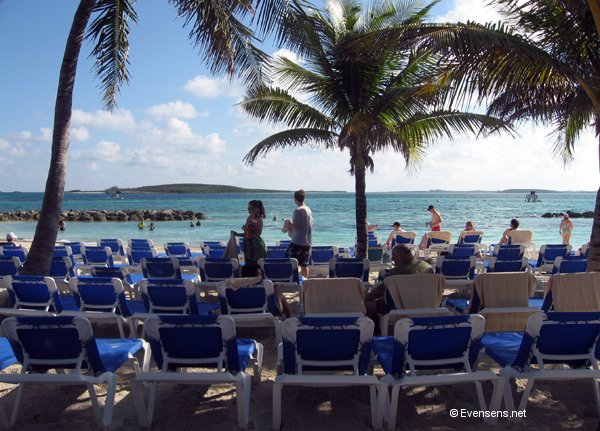 ---
Day 2 we visited Coco Cay, Bahamas.
---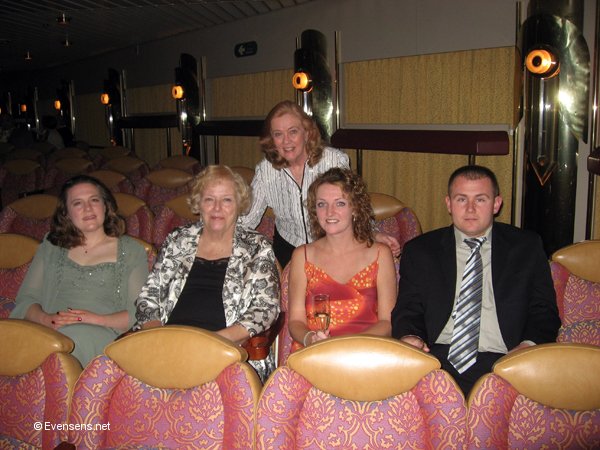 ---
We got all dressed up for the Captain's Cocktail Party.
Above: Catherine, Carol, Lois, Tina, and Robbie
---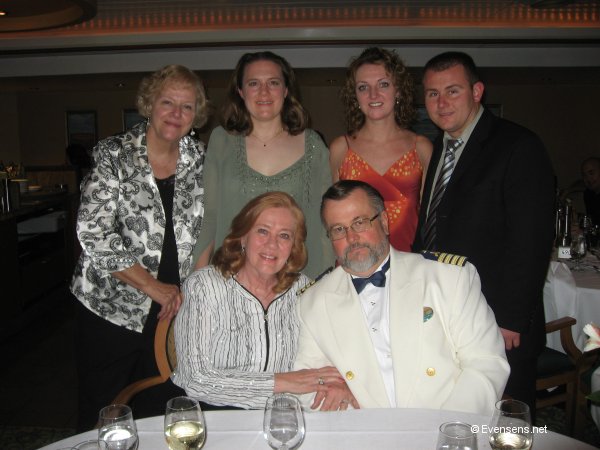 ---
Catherine's Mom and Dad were our hosts for the formal dinner.
Standing: Carol, Catherine, Tina, Robbie
Seated: Lois, Kjell
---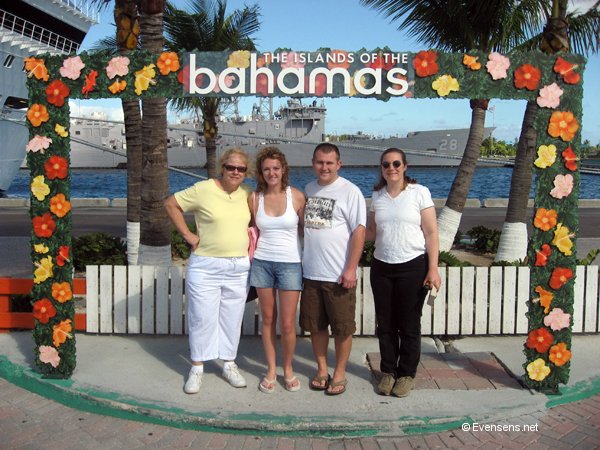 ---
Day 3 we arrived in Nassau, Bahamas...
---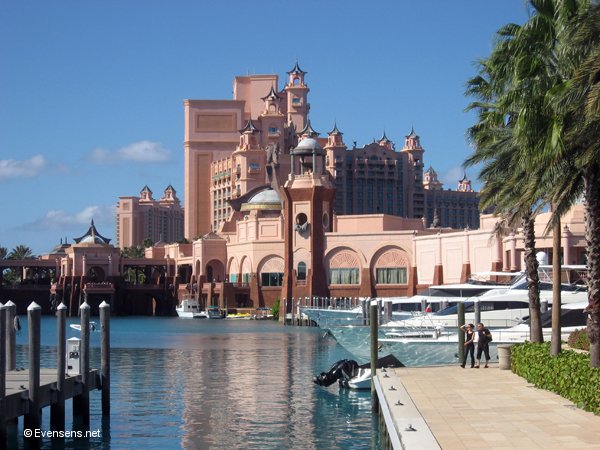 ---
...where we visited Atlantis and tried out their Casino.
Since we are conservative accountants, collectively we bet very little and left when we were just about even.
It was great fun!
---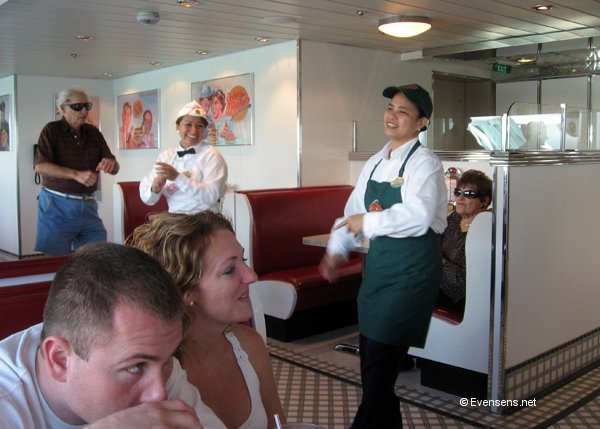 ---
Back onboard we had lunch at Johnny Rockets.
---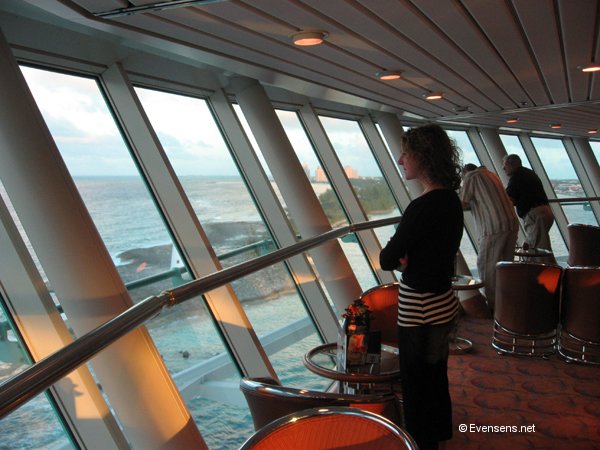 ---
We watched the sail-away from the Viking Crown Lounge.
---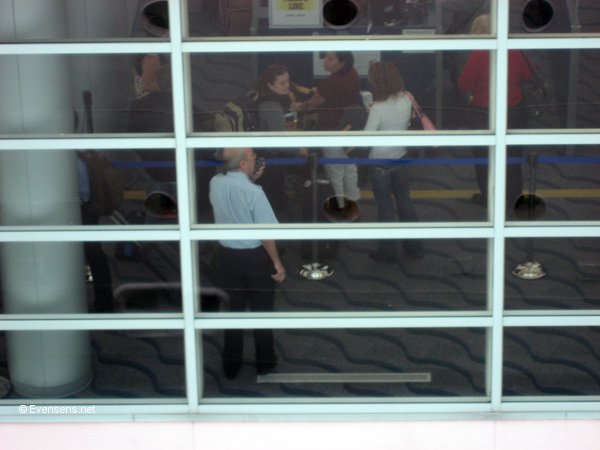 ---
And, here we are in the terminal after leaving the ship Monday morning in Miami.
It was a fun-filled, but fast three days!
---
Images by Lois A. Evensen - That's me behind the camera in most of the images. :)